Virtual Executive School Board Meeting on Thursday, May 21, 2020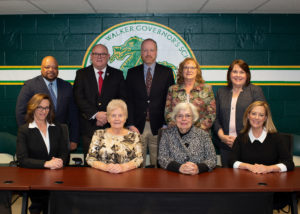 A VIRTUAL meeting of the Maggie Walker Governor's School Executive Board will be held on May 21, 2020, at 9:00 am. We are utilizing the Zoom platform for this meeting which will be recorded for public viewing.
On the agenda for approval at this meeting is the 2020-2021 GS Foundation Board membership and new faculty hired for the next academic year.
The May packet can be viewed here. A listen-only option is available for the public at (605) 475-4000. Participants use Access Code 191682#
Persons wishing to address the Regional School Board during the public comment period can email remarks to the Board Clerk by 10:00 am, Wednesday, May 20th.
---