Virtual meeting for international travel participants to Madrid, Paris, and London in 2023 will be held on September 28th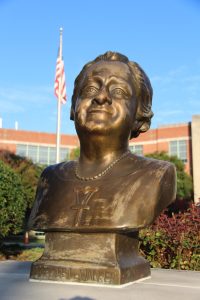 Your student and your family are invited to join us for a once-in-a-lifetime travel experience on an Educational Tour to Madrid, Paris, and London during the Summer of 2023 and/or 2024!
Take a sneak peek at the itinerary here: https://www.eftours.com/eliterature/etus/dbd/u/d47c-dbd-mp.pdf. Sound great? Awesome! We would love to have your student join us on this adventure.
This trip will fill up fast, so please Register for our virtual informational webinar where we'll discuss:
What we'll see and do on our trip & everything that's included in this experience
How your student can earn Academic credit & Scholarships
How we'll be keeping the trip safe and affordable
How to sign up on the trip (before it fills up!) & how to lock in an Early Enrollment discount!
We'll also share details about how to sign up (space is limited!) and answer any questions you might have. Registration for this info session is mandatory to get the virtual meeting link for the meeting, and a parent or guardian must attend.
Virtual meeting date: Wednesday, September 28th at 6 PM.
Location: Virtual on ZOOM! Registering is mandatory so that you are able to receive that link and attend!
Click here to Register for the info meeting: https://bit.ly/3Dkmx4W
---