Would you like to perform at Fall Festival?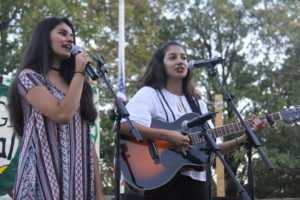 MLWGS FALL FESTIVAL 2019 ENTERTAINMENT
Curricular Groups (Jazz Band, Orchestra, Chorus, etc.) will have designated slots.
Limited time is available for other student groups.
Go to the Fall Festival Facebook page or click on this link! Submit ONE FORM per group.
DEADLINE for signing up is Wednesday, September 25th.
Questions? Please contact:
Jessica Lai Perez 804.295.2432 jessicalaiperez@gmail.com, or
Susan Warner 804.347.4624 schaffrick@aol.com
---