Action needed by student athletes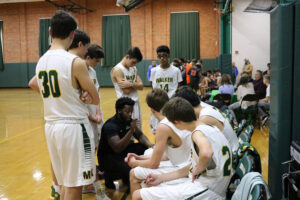 Any student who plans to participate in an athletic activity during the 2020-21 academic year must have a physical form completed and on file with MW. Use this link https://mlwgs.com/wp-content/uploads/2019/03/MW-VHSL-ATHLETIC-FORMS.pdf to access the document. Send the completed form to the MW Athletic Director at phawkins@gsgis.k12.va.us, with the participating sport(s) listed in the subject line of the email.
Families of athletes are asked to take into consideration that facilities you'd normally use might not be doing school physicals this year or might have a long wait. Review the start dates of the sports you intend to play. Any questions you may have can be sent to Ms. Hawkins at the email address above.
---