All-Virtual Back to School Night, Thursday, September 23rd @ 6:30 p.m.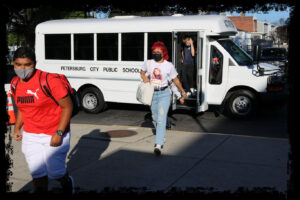 First Day of School 2021
This year, our Back to School Night is going virtual! Our program will start with an opening session via Zoom with Dr. Lowerre, followed by the PTSA's September meeting via Zoom as well. After these sessions, parents will be free to explore pre-recorded presentations by the faculty. Each presentation will be 5-7 minutes. The link to access the opening session and the faculty recordings will be sent no later than Thursday, September 23rd through a Powerschool email blast. Please ask your student for a copy of their schedule or go to Powerschool prior to the event.
---