AP Exams: May 3rd through May 25th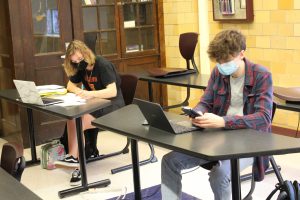 Morning in-person AP exams convene at 8:30 a.m., and afternoon AP exams begin at noon or 12:30 p.m. (depending on the length of the morning exam on those days when two AP exams are administered in the same location). This year, the College Board is also offering digital, at-home testing options for many exams. See the AP Testing Schoology group for details.
Whether testing at school or home, a good night's sleep and a healthy breakfast are the best strategies during these weeks; students have been well prepared for the exams!
---