Change is coming to some 20-21 dual enrollment classes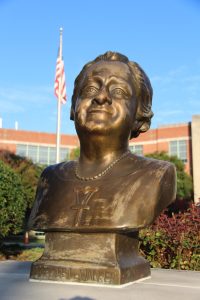 Maggie Walker Governor's School has had a relationship with Virginia Commonwealth University for over two decades. We have offered numerous dual-enrollment classes and have been able to offer opportunities to our students to earn college credit through these experiences.
Recently, VCU has been in a process of re-evaluation of their dual-enrollment program and as a result, we are not going to be able to offer some of the dual-enrollment courses that we have offered in the past.
For the 20-21 school year we will offer the following as replacement classes:
UNIV Engineering
UNIV Calculus I (formerly VCU Calculus I)
UNIV Calculus II (formerly VCU Calculus II)
UNIV Math Modeling (formerly VCU Mathematical Modeling)
UNIV Discrete Math (formerly VCU Contemporary Math)
These classes will be classified under our "UNIV" code to allow them to continue to receive the same bump in credit for the 20-21 school year that has been offered in the past. They are the same courses being taught by the same teachers. There is absolutely no difference in the content or scope of the course.
We will evaluate our relationship with VCU as we move forward and communicate any changes to all stakeholders as soon as they are known.
Robert L. Lowerre, Ph.D.
DIrector
---