Community Service Fair at MLWGS, November 17th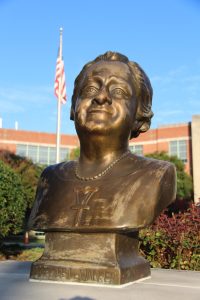 Maggie Walker requires 140 hours of community service by the 3rd quarter of every student's senior year. Each year the school holds a community service fair to help bring organizations and students together. This year the date of the fair was changed from Freshman Orientation in August to November so that all students would have a chance to attend if interested.
Parents are invited to attend from 10:30-10:50. The Freshman Class is being split into two groups, with the first group attending from 10:50-11:10 and the second group attending from 11:10-11:30. During lunch (11:30-12:20) the Fair will be open to all interested students.
The following wonderful organizations are planning to attend: Cameron K Gallagher Foundation, Courts for Kids, The Doorways, HandsOn Greater Richmond, James River Association, Lewis Ginger Botanical Gardens, Maggie L Walker National Historical Site, Richmond Peace Education Center / Richmond Youth Peace Project, RAMPS, RVAccess, and Sylvia's Sister.
---