Congratulations to the Class of 2024 and Registration information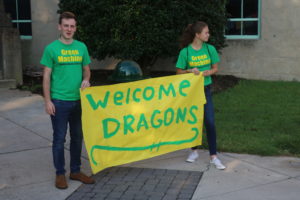 Congratulations to accepted Future Dragons! Make sure to return your enrollment form directly to your school division as soon as possible. Due to school and office closures, you may want to send an email as well to your gifted coordinator about your decision on attending Maggie Walker. Contact information can be found here.
Our New Student Registration program is scheduled for Tuesday, April 21st at 6 pm. If the registration date or format changes to virtual registration, we will update our website as soon as such a change is determined necessary. For more information about new student registration and course selections at Maggie Walker, click here.
---