Drive Safe Mech Tech Dragons at Deep Run High School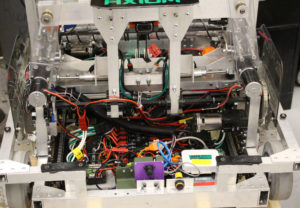 The CHS District Richmond VA Event sponsored by Dominion Energy 2019
The Mech Tech Team 422 will be at FIRST CHS competition this weekend. FIRST uses robots as the vehicle to bring Science, Technology, Engineering and Math (STEM)-based leadership enrichment programs and competitions to youth in the District of Columbia, Maryland, and Virginia.
When: Saturday qualifications are from 11 am-7pm and Sunday 9:30am-12:30 am.
Final rounds are 2-5 on Sunday.
Match schedules will be posted later today, but you can check https://www.thebluealliance.com/event/2019vagle for information.
Admission is free.
Good luck to the Dragons!
---