Faculty leaving MLWGS (1 of 2)
At the end of this academic year, MLWGS says goodbye to a small group of faculty members. We thank you all for your years of dedicated service to our community (counting 32 years total on this page).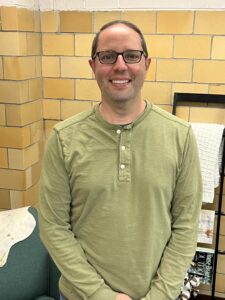 Jeremy Clark
August 2006 through June 2022
Jeremy Clark came to Maggie Walker from Chesterfield County Public Schools seeking a new and different challenge. Jeremy has taught both Honors and Honors Plus Chemistry, Forensic Chemistry, and science FIRC. Jeremy particularly excels in working with students in the lab, especially in open-ended projects.
In the fall of 2015, Jeremy became the Science Department Chair. This was a seamless transition as he had served as department chair at Meadowbrook High School for over 5 years. Under his leadership, the department set goals to improve professionally and improve student outcomes, specifically in inquiry-based activities and scientific writing.
Outside of the classroom, Jeremy has worn a variety of hats. He has served as an integral member of the faculty as a technology integrator and as a member of the Faculty Council. Jeremy has also helped students pursue their passions by sponsoring the Science National Honor Society, Kids are Scientists too (KAST), and the outdoors club.
However, some of Jeremy's largest contributions are not associated with his titles and roles. He is a great friend to many colleagues and a role model to many students. Jeremy is always good for a laugh. More importantly, he is always willing and able to listen AND hear. He provides help and support in the form of homemade baked goods as well as practical resolutions to impractical problems.
After many years of searching for the perfect property for his family and his countless animals, Jeremy and his wife moved to Middlesex County or the area that we in Richmond call the "rivah". Most don't know what a Herculean commute he has had since then. Now it's time for Jeremy to gift himself with time and take his teaching skills to a school much closer to home. We are honored to call you a member of this community and express our gratitude to you, Mr. Clark, for your many exceptional years here with us. We wish you the best of luck in your new adventure at Mathews High School!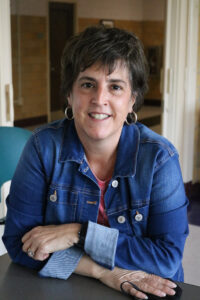 Stephanie Welles
Board Sub Sept 2007-December 2007
December 2007 through June 2022
Stephanie Welles came to Maggie Walker during a time of need, when a former Spanish teacher was unable to return. Appropriately, in her fifteen-year tenure, she built a reputation for stepping up when needed.
A graduate of Mary Washington College, Stephanie taught Spanish 3, Pre-AP Spanish, and AP Spanish Literature and Culture. She served for four years as co-Chair of the Department of International Languages, and she sponsored Spanish Club, Spanish NHS, and HOLA. Stephanie also served a term on Faculty Council. Her work in the classroom formed the core of her mission at Maggie Walker. "I am most excited when students are excited about what they're learning, or when the 'light bulb' moments happen," she said. "When students say, 'Gracias, senora,' as if they are grateful for the knowledge they've gained, that's when I feel as if I should thank them."
In 2014 Stephanie took over Relevance Rising–a senior seminar dedicated to the study of non-profit organizations. The seminar focused on an international service project to build a community center and library in Tzununá, a remote village in the mountains of Guatemala. In 2016 her class traveled to Guatemala, which you can read about here. "This project has a giant impact on the local community, where students typically drop out of school after sixth grade to provide additional income for their families," said Stephanie, as the trip sponsor. She added, "The most rewarding moment of this experience is when you watch students, almost in an instant, break down all barriers that one would think exists between socio-economic cultures and language by simply opening a book and reading together."
Spanish teacher Amanda Lemco, who served as departmental co-Chair with Stephanie, added, "What will we do without Stephanie? Stephanie represents the heart of our department and has been an invaluable asset to our school. She is incredibly generous with her time and wisdom—the perfect blend of kindness, leadership, passion, and honesty. Her hard work has touched so many components of our school beyond the classroom, from Future Dragon Days, to trips overseas, to years of grueling Leadership Meetings! Everything she does for her students and colleagues is done with great care. I will miss her mentorship and her friendship immensely."
A fixture in Room 243, Stephanie was integral to the lives of a generation of Maggie Walker students, who appreciated her blend of expertise and approachability. She was a steadfast leader and amiable colleague to her fellow teachers, who valued her patience and equanimity. The Maggie Walker community is grateful to Stephanie Welles for her decade and a half of service.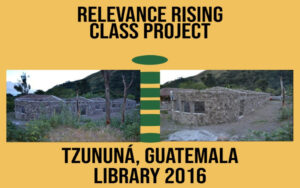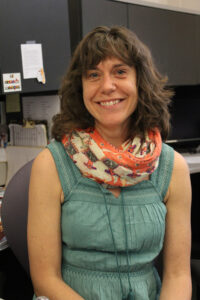 Kyleen Terrana
August 2018 through June 2022
Throughout her four years teaching French at Maggie Walker, Kyleen Terrana nurtured an infectious love for French language and culture in her students, and she impressed her colleagues with her prodigious knowledge and pedagogical skill. Spanish teacher Amanda Lemco said, "Ky is a positive force in the classroom, in the workroom, and in life. It has been a privilege to work and learn alongside her. She has brought so much joy and energy to our Maggie Walker family. From her upbeat workroom serenades to her French crepes that smell like heaven, Ky is a gifted teacher and a treasured friend whose absence will be felt."
During Spring Break of 2022, Kyleen led a group of students to France, where they lived with host families, attended Charles Le Chauve High School with their host siblings, and made excursions to Paris, Versailles, and le Chateau de Chantilly. Under Kyleen's guidance, students improved their language skills, forged long-lasting connections with their French peers, and strengthened their linguistic and cultural proficiency.
Kyleen was just as active and energetic outside the classroom, sponsoring French Club and the school's chapter of the French National Honor Society, serving on the School Advisory Committee, and running the department's wintertime language and culture festival for middle school students. "It has been such a pleasure working with Kyleen," said department chair Michael White. "On top of being an excellent teacher, she brightened the halls with her buoyant positive attitude. No matter the stresses and challenges of our job, Kyleen always kept a smile on her face and cheerfully served others. We will certainly miss her."
But it's now time to focus full-time on her young children. Thank you for your service and we hope to see the young Terranas' as bilingual teens one day.
---