Fan voting is now open for the RVA Female Athlete of the Year on MW alum Cheta Emba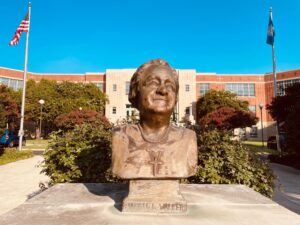 Congratulations to Maggie L. Walker Governor's School's Cheta Emba, Class of 2013, who has been selected as a finalist for the Female Athlete of the Year at the inaugural RVA Sports Awards to be held on February 5, 2022! It was a deep nomination pool, and we are extremely excited that Cheta was selected as a finalist. We are proud of all of her accomplishments on and off the pitch. She is a great representation of her hometown, Richmond VA!!
Fan voting begins December 15 at www.RVASportsAwards.com in partnership with CBS 6. Voting ends on January 15, 2022, and winners will be announced at the awards show on February 5.
Cheta represented the US team at the 2021 Olympics in Tokyo.
---