February is School Board Appreciation Month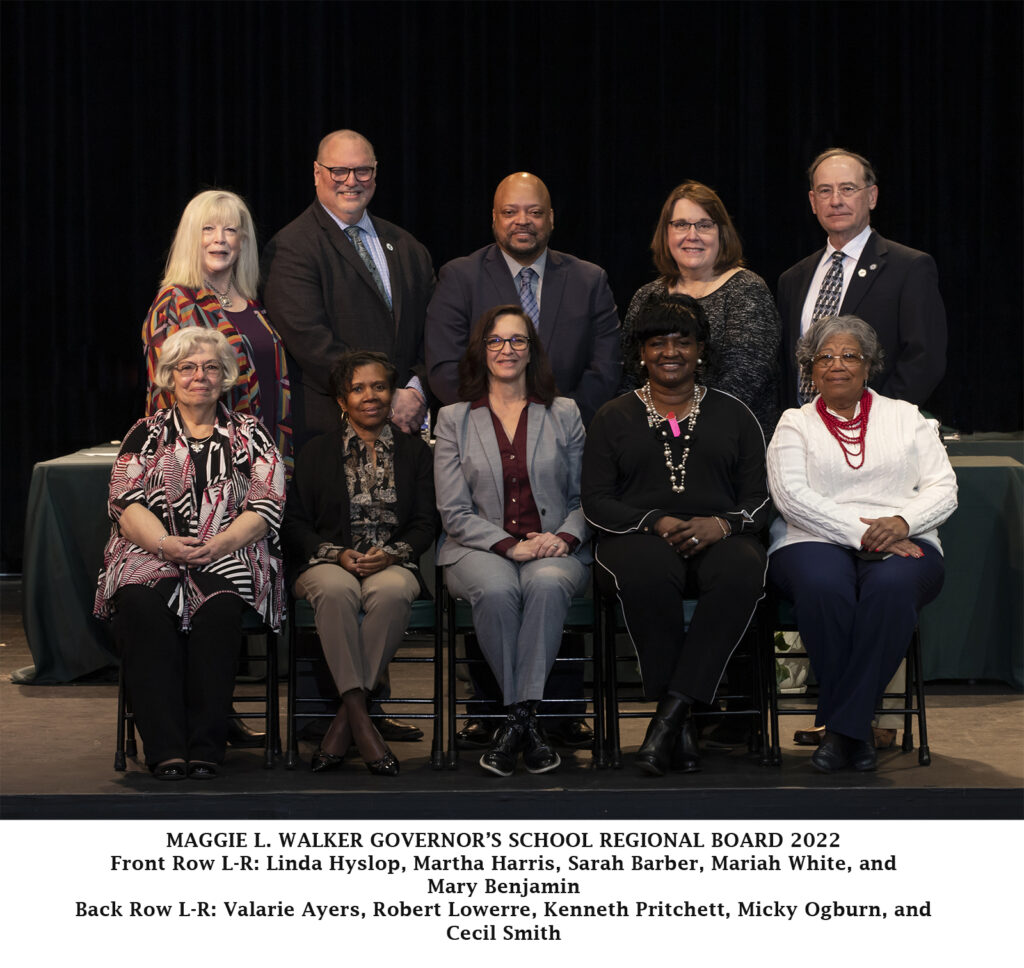 The month of February marks the annual observance of School Board Appreciation Month—a good time to salute the work of school board members and celebrate public education. Your board at Maggie L. Walker Governor's School speaks out for public schools by ensuring our students have the opportunity to benefit from a high-quality education. Their decisions and actions affect the present and future lives of our community's children. Join us in celebrating School Board Appreciation Month at Maggie L. Walker Governor's School.
Too often we neglect to recognize the dedication and hard work of these men and women who represent us. We invite you to celebrate the work of the school board by sharing your comments here. Remarks will be shared with the board at their February 17th meeting.
The Maggie L. Walker Governor's School board is comprised of an elected official from each of our participating divisions, which you can meet in this brief presentation here.
Mr. John D. Wright, Goochland County Schools
Ms. Harwood Hall, King and Queen Schools, Vice-Chair
Mr. Bob May, Hanover County Schools
Ms. Valarie Ayers, Powhatan County Schools
Ms. Sarah Grier Barber, New Kent County Schools
Ms. Martha Harris, Charles City County Schools
Ms. Mariah White, City of Richmond Schools
Ms. Linda Hyslop, Hopewell Public Schools
Ms. Michelle Ogburn, Henrico County Schools
Mr. Kenneth Pritchett, City of Petersburg Schools, Chair
Ms. Debbie Bailey, Chesterfield County Schools
Mr. Cecil Smith, Prince George County Schools
Mr. Steven Neece, Colonial Heights Public Schools
Ms. Mary M. Benjamin, Dinwiddie County Public Schools
---