FYI: The National High School Ethics Bowl Sponsored by The University of North Carolina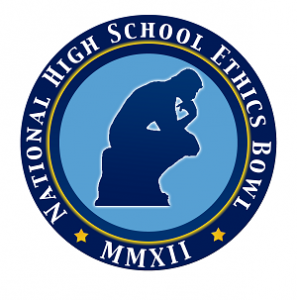 The National High School Ethics Bowl (NHSEB) promotes respectful, supportive, and rigorous discussion of ethics among high school students nationwide.
Each Fall, the NHSEB releases a set of cases covering a broad range of issues, which then serve as the focus for the year. Teams meet together regularly, with a coach, to research the cases, to discuss the issues they raise, and, to identify clearly how they think those issues should be addressed. Wrapped around this work is a model for the competitions that rewards students for the depth of their thought, their ability to think carefully and analytically about complex issues, and the respect they show to the diverse perspectives of their peers. As a result, the NHSEB cultivates the virtues central to democratic citizenship and prepares students to navigate challenging moral issues in a systematic and open-minded way.
For more information visit NHSEB.
---