MLWGS boys volleyball to play in the VHSL State semi-final match Tuesday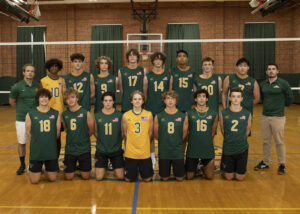 The varsity boys team defeated Heritage High School last Friday in Newport News, VA to advance to the VHSL State Semi-Final Championship Tuesday. The match will be held on the MLWGS campus between MLWGS and Colonial Heights. Check the school calendar for time.
The team is coached by Connor Dixon and Dylan Gordon.
Good luck, Dragons!
Athletic training services are provided by @vcuhealth
---