MLWGS juniors & seniors that reside in Chesterfield…there is an opportunity for you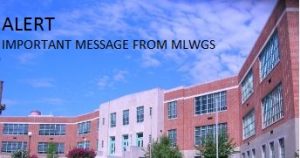 The Chesterfield County Youth Services Citizen Board (YSCB) has openings for youth advisors. The YSCB advises the Chesterfield County Board of Supervisors regarding issues relating to youth and provides opportunities for community input in the county. The board is composed of a junior and senior from each high school, and up to 8 at-large junior and senior youths living in Chesterfield County representing students not enrolled in Chesterfield County Public School, and an adult representative from each magisterial district. Youth board members serve for a one-year term and adult board members serve for a three-year term. Board members attend meetings the second Monday of the month at 6 p.m. September – June and help plan programs throughout the year.
Interested juniors or seniors must apply by August 10th.
The application can be viewed here.
---