MLWGS wins Technology in Design in the VANS Custom Culture Contest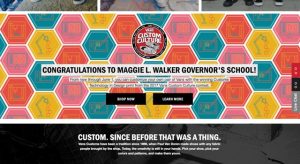 Congratulations to Maggie L. Walker Governor's School from Richmond, VA, the winner of the Customs Technology in Design category of Vans Custom Culture. From now through June 1, you can customize your own pair of Vans with this winning print.
Senior Jordan Keller ('17-Richmond) was charged by Ms. Kori Mosley with designing a custom option for the VANS Custom Culture contest as part of her NAHS service duties and HER DESIGN WON! As a result, the school will get $5,000.00 for something wonderful for the Art Department.
Great job Jordan!
---