MW student recognized at the National Scholastic Art and Writing Awards. Use link provided to view at 7 pm tonight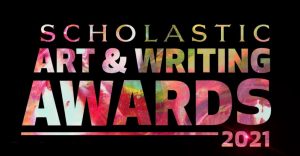 This evening at 7 pm, Maggie Walker's Devyn Powers ('22-Goochland) will be one of the few hundred national Scholastic Art and Writing Award winners recognized at this year's virtual 2021 National Ceremony. This event is normally held at Carnegie Hall and in lieu of the prestigious location, they have pulled out all the stops on the A-List celebrity hosts this year.
If you've never seen one of these events, they are always highly produced and do a fantastic job of celebrating all these talented student artists and writers.
Use this link to watch the ceremony https://www.youtube.com/watch?v=2aRojr6mb7I. Devyn received a National Gold Medal AND American Visions Award this year at the national level.
Congratulations, Devyn!
---