MW students selected for All-District Chorus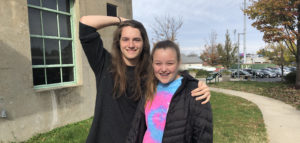 Congratulations to Branwyn McCormick and Hayden Perez who were selected to participate in All-District Chorus. At District 1 Chorus these students will have an opportunity to rehearse and perform challenging music with other students from the area in February. Additionally, Branwyn and Hayden are eligible to audition for the All Virginia Chorus.
Hayden and Branwyn auditioned at Glen Allen High School last Saturday morning, November 10th.
Branwyn McCormick (Chesterfield), Soprano 1
Hayden Perez (Chesterfield), Bass 2
The students were accompanied to their audition by their teacher, Mrs. Michelle Graham.
---