MW wrestling advances to VHSL State championship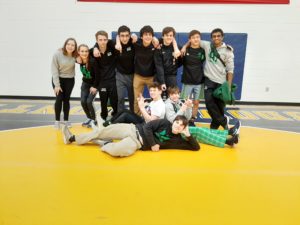 The MW wrestling team had a great weekend in NOVA at the VHSL 3B Regionals. 7 of the 9 wrestlers placed in the top 5. Among those 7 were:
Daniel Enderle ('21-Hanover), 5th
Zach Wooden ('22-Henrico), 5th
Tony Caramucci ('22-Richmond), 5th
Varun Mandgi ('21-Henrico), 5th
Nate Bampton ('21-Chesterfield), 3rd
Will Street ('21-Henrico), 3rd
R.J. May ('22-Powhatan), 2X Regional Champion
The team and Coach Don Blanton will travel to the Salem Civic Center this Thursday-Saturday for the VHSL Class 3 State Championship.
Good luck, Dragons!
---