Our American Story digital student contest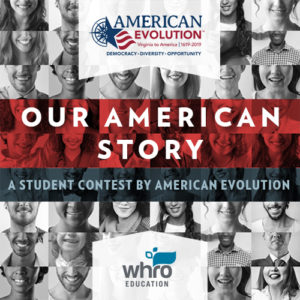 Our American Story is a digital student contest for 8th–12th graders designed to foster creativity, cooperative learning, critical examination, and discussion among our country's next generation of leaders. We want to hear students' unique perspectives on the themes of democracy, diversity, and opportunity.
The Our American Story contest closes on March 15, 2019.
Grand Prize
The grand prize of $5,000 will be awarded to the winner's affiliated school or association, and 10 iPad Minis will be distributed to the student team members. (One iPad Mini will be distributed per team member. If there are fewer than 10 team members, the remaining iPad Minis will be donated to the team's affiliated school or association.)
To learn more visit here.
---