Regional School Board Amends FY19 Operating Budget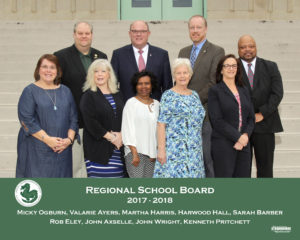 The Maggie L. Walker Governor's School Regional School Board unanimously voted at its August 16 meeting to amend the FY19 operating budget, reflecting an increase of $224,344. This amendment details an increase from the projected year-end fund balance carryover of June 30, 2018 from $75,000 to $230,000 (+$155,000) and State funding adjusted up from $2,127,477 to $2,196,821 (+$69,344).
A breakdown of school expenditure details was increased in Classroom Instruction-Personnel Services of $28,210, Improvements-Instruction of $13,065 and Transfers to Capital Projects of $183,713, plus a small decrease to Security Services of $644 for a total of $244,344.
The amended FY19 operating budget is available here.
---