Seeking community input on the FY22 school operating budget development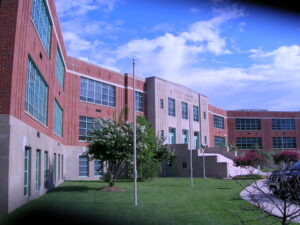 The Maggie L. Walker Governor's School community is invited to share its priorities with the administration for the upcoming Fiscal Year 2022 operating budget (July 1, 2021 – June 30, 2022). A VIRTUAL public town hall on budget development is scheduled for December 8, 2020, at 6:00 pm which will include a short presentation by Dr. Robert Lowerre followed by opportunities for comment and to ask questions in a virtual setting. This form is available to our community members to help guide priorities in the operating budget development. Please submit your suggestions by using this link on or before December 4th.
To view current and past approved budgets use this link.
Comments should pertain to the 2021-2022 operating budget only, inappropriate content will be deleted.
MLWGS will develop a budget proposal using constituent feedback. Comments will be shared with the Regional School Board, Superintendent's Steering Committee, and the school administration as they work to develop a budget to reflect the cost of operation, programming, and staffing.
---