The 2019 ACTR Russian Scholar Laureate Award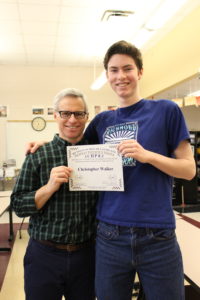 The American Council of Teachers of Russian designates ACTR Russian Scholar Laureates each school year. Every school where Russian is taught may designate one out­standing sophomore or junior for this award. Stu­dents in other years are not eligible, and there can be only one award per school.
Nominated by his teacher Michael White, please join us in congratulating senior Christopher Walker (Richmond), who has officially been confirmed as a Russian Scholar Laureate for 2019. Only 36 high-school students across the country received this honor. "Competition within MLWGS was fierce for the nomination," said White. "Now a senior, Christopher learned recently that his nomination was successful, and he has become one of 34 students nationally to earn this distinction. Christopher is a consistently excellent and intellectually curious student. In Russian 1, 2 and 3 he has blended innate linguistic talent with unflagging diligence to develop an impressive mastery in writing, reading, speaking and understanding Russian."
Michael White and his colleagues in the International Languages Department congratulate Christopher on this significant and deserved honor. If you see Christopher, please congratulate him.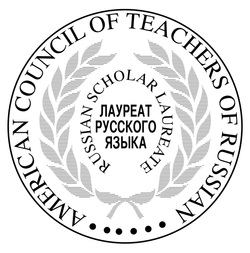 ---