TJ History Honor Society Induction at MLWGS, Wednesday December 1st at 3:30 pm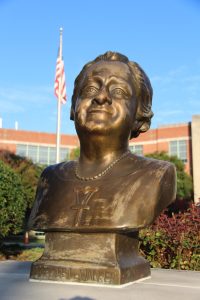 The Thomas Jefferson History Honor Society welcomes its twelve newest members on Wednesday, December 1st.
Sponsored by Dr. Brenda Ericson, the society induction ceremony will occur at 3:30 pm on Wednesday in the forum. Mr. John Wilkes, a two-time R.E.B. Award winner, will serve as the keynote speaker. Following the ceremony, students and parents are invited to a small reception.
---