VHSL Announces 2019 Class 2 Girls All-State Soccer Teams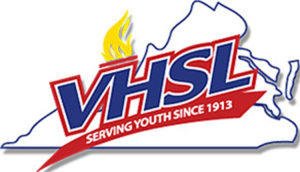 Maggie Walker's Kira Flores selected Class 2 Girls Player of the Year; Maggie Walker's Jim Thomas named Class 2 Girls Coach of the Year
CHARLOTTESVILLE, VA — The Virginia High School League 2019 Class 2 All-State girls soccer team has been selected. Maggie Walker senior midfielder Kira Flores was selected Class 2 Girls Player of the Year and Maggie Walker head coach Jim Thomas named Class 2 Girls Coach of the Year after leading the Dragons to the school's first-ever state a 1-0 win over George Mason in the finals. The win ended George Mason's 11-year run of state championships. Other teams are released as they are selected.
Sixteen (16) players are chosen on the first-team and 16 players are selected for the second-team. The team is made up with five (5) forwards; five (5) midfielders; five (5) defenders, and one (1) goalkeeper. Only those players selected to the first-team all-region teams are eligible for selection to the All-State team.
Each All-State selection committee is composed of eight soccer coaches (2 from each Region).
---