Winter Break message from the Director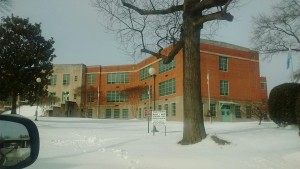 Greetings, Dragon Community!
As we near winter break, I want to thank everyone for the warm welcome I have received as the new director. Maggie Walker is a very special place and I feel so blessed to be a part of it. Building on our past successes, I am confident that we will continue to work together to take this learning community to new heights. The more I learn about this community, the more I realize that what we have here is truly amazing. The enthusiasm on our students and families is so refreshing that one can't help but be caught up in it.
Looking to the new year, please be reminded that The Night of the Dragon Auction is scheduled for March 10th. The PTSA is still looking for auction items. Please contact Peggy Feldmann at auctionmlwgs@gmail.com or (804) 517-8957 if you have items to offer.
I hope you and your family enjoy a restful winter break and a very happy New Year.
Robert Lowerre, Director
---